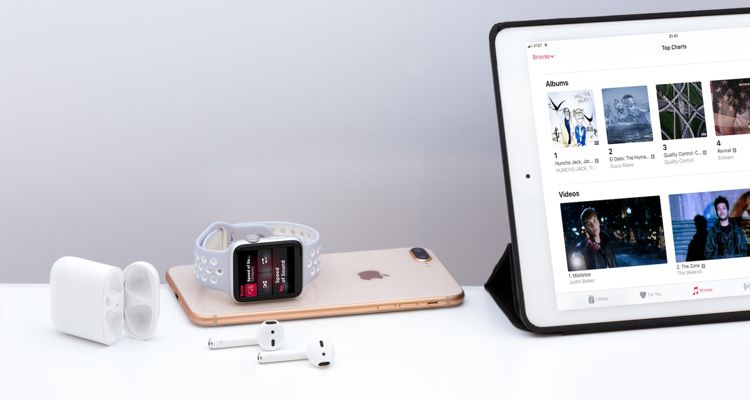 Photo Credit: Thomas Kolnowski
Apple Music is getting several long-requested features in the iOS 17 update. Here's a peek at what to expect.
During the launch event for the iPhone 15, Apple revealed that iOS 17 will be released to the public on September 18. Developers have been beta-testing this version since July, but Apple finally pulled the curtain off last week. In addition to new hardware, Apple Music is getting several new features—some of which are frequent requests of Apple on social media.
Crossfade
Now you can experience a smooth, gapless playback experience in Apple Music with crossfade. Each song fades in while the previous song is fading out, creating a seamless mix of music. It's a feature that Spotify offers both free and premium members and is probably the most requested feature among Apple Music users.
Song Credits
Apple is taking care to highlight every single creator involved in your favorite music by making comprehensive credits available for users. Check instruments played and roles inside and outside the studio with song credits.
Favorite Songs Playlist
Apple Music is finally getting a 'Favorite Songs' playlist so you can favorite music in one big list. The playlist is easily accessible from the Apple Music library or you can just ask Siri to play the Favorites playlist.
Collaborative Playlists
Apple now lets Apple Music users create collaborative playlists so everyone can add, reorder, or remove songs. Once the song is playing, everyone invited to the playlist can use emojis to react to the song choices.
SharePlay for Cars
Share playlists in the car with as SharePlay now supports CarPlay. Passengers in the backseat can now contribute to the vehicle's playlist so everyone can hear their favorite tunes while on a road trip. Curious to know more? Digital Music News did a deep dive into this new feature.
Apple Music Sing
Apple Music Sing lets users connect their iPhone to an Apple TV 4K and see themselves on the big screen. Camera filters can be applied as you sing along to the lyrics of your favorite songs.
Motion in Now Playing
Apple is taking a page out of Spotify's playbook by copying its Canvas feature—dubbed Motion in Now Playing. Album art appears full-screen in the music player and can include motion where available.