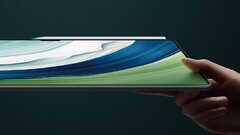 Huawei has announced that it will join the "giant screen" tablet fray later in September 2023. The new kind of MatePad is also touted to rock slim borders and pen support thus far. It will debut alongside other products such as the Watch Ultimate Gold Edition during the OEM's upcoming cross-device Autumn 2023 launch event.
Huawei has announced that its MatePad tablet series is going up to 13.2 soon. That number refers of course to the slate's new screen diagonal length, thereby shaping up to challenge rivals from other OEMs from Xiaomi, Samsung and Honor in this emerging genre (although it is all but certain to run HarmonyOS rather than Android in this case).
Huawei calls its take on the form-factor its "10-year masterpiece" and also already hypes its relatively "giant" real estate for tasks such as writing or drawing. The MatePad 13.2-inch variant is indeed portrayed as being impressively thin in terms of build as well as bezels, although its new teaser leaves other pertinent aspects such as its selfie camera type in shadow for now.
We will find out whether this new possible iPad Pro 2024 competitor has something like a notch (or otherwise) soon enough, however. Huawei has scheduled it to launch alongside all the other devices that will be new to the Chinese market, the new Watch Ultimate included, on September 25, 2023.
Buy a Samsung Galaxy Tab S8 Ultra on Amazon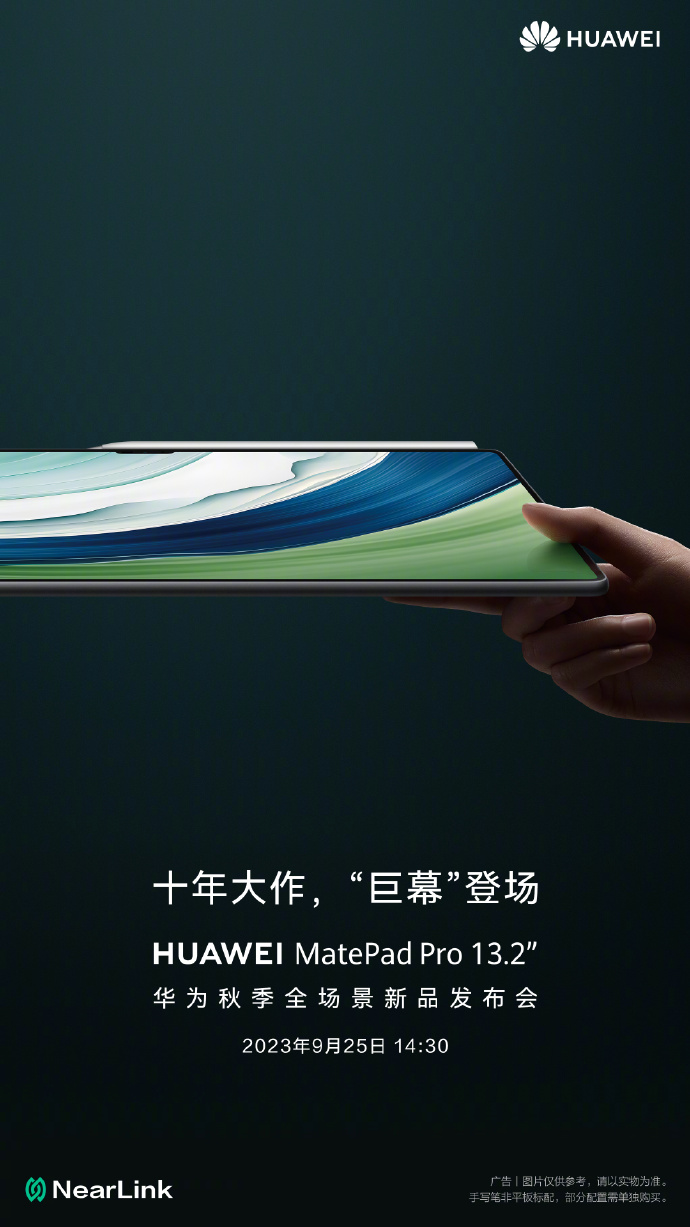 Related Articles

Deirdre O Donnell – Senior Tech Writer – 6717 articles published on Notebookcheck since 2018
I became a professional writer and editor shortly after graduation. My degrees are in biomedical sciences; however, they led to some experience in the biotech area, which convinced me of its potential to revolutionize our health, environment and lives in general. This developed into an all-consuming interest in more aspects of tech over time: I can never write enough on the latest electronics, gadgets and innovations. My other interests include imaging, astronomy, and streaming all the things. Oh, and coffee.
Deirdre O'Donnell, 2023-09-19 (Update: 2023-09-19)