September 19, 2023 • 6 min read • By Kristina Monllos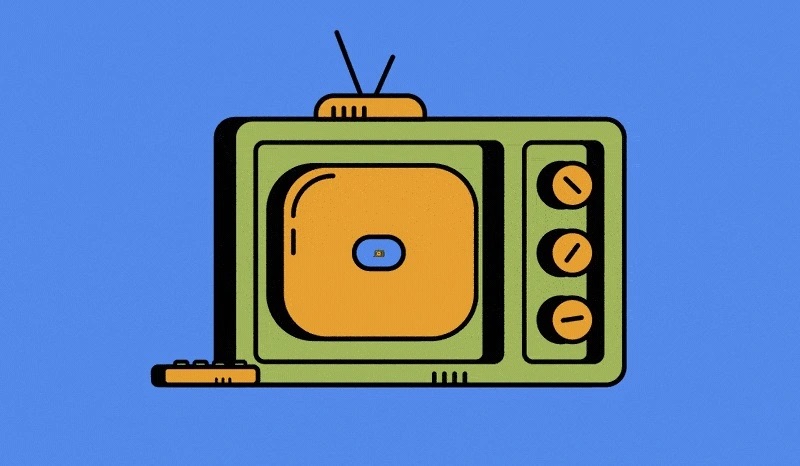 This Marketing Briefing covers the latest in marketing for Digiday+ members and is distributed over email every Tuesday at 10 a.m. ET. More from the series →
It's a strange time for linear TV. After months of an ongoing writers' strike, as well as the also ongoing actors' strike, the fall season is here again but much of the programming is centered around reality, sports, reruns and, now, streaming hits coming to broadcast.
This unusual moment is likely adding to the ongoing perception shift of TV among marketers who may now question if they need TV rather than assume its necessity. Linear TV ads didn't rank among marketers' top five media channels in Kantar's 2023 Media Reactions report; online video ads, sponsored events, digital out-of-home, video streaming and social media story ads took the top slots. (The same report found that marketers' rank TV ads third when it comes to attention-delivering ad units.)
That said, linear TV is still a significant portion of many marketers' budgets, winning the majority of upfront dollars, and for good reason as it's often a win when it comes to reach capabilities. However, given on-going consumption habit shifts, planning shifts that have come with the pandemic, economic concerns with inflation as well as the current strike landscape, how linear TV factors into ad budgets is more of a trend line, according to media buyers.
"It's [about] understanding the reach and ratings decline that we have seen [that] requires a conversation," said Dave Sederbaum, evp and head of video investment at Dentsu Media U.S. "It's no longer just assumed that you should put forth a linear television opportunity without having to justify it. A number of years ago, no one would say, 'Why do you have linear TV on your plans?' It was, 'Of course you do.' Now it requires a conversation. But we justify our plans everyday with people."
The question of linear TV's necessity has been common among marketers' working with smaller media budgets for years, noted Ellie Bamford, chief strategy officer at Wunderman Thompson in North America, as those brands had to be more creative in how they market with tighter budget parameters. The change happening now that is significant is that marketers with bigger budgets in the hundreds of millions who have been operating in a more "old school" way of thinking when it comes to linear TV are asking the same questions, per Bamford.
"We're seeing a lessening of a reliance on linear TV with the notable exception of sports," said Stacey Stewart, U.S. chief marketplace officer at UM, of the current video investment landscape. "We're fundamentally seeing a shift in spending that's following that trajectory and the pace of that is up. A lot of that is based on the strike. Are the eyeballs there? Is it worth the price we're paying for prime for reality shows?"
While that shift is ongoing as the strikes continue the question remains as to whether or not marketers shift in perception of linear TV will remain past the strikes' resolution especially considering that "it was evolving anyway," said Jennifer Kohl, chief media officer for VMLY&R.
Marketers were already taking a more "holistic" view of media buying for the current TV landscape, said Tarirai Chivore, vp data and analytics, Big Spaceship, factoring in linear and streaming to meet consumers where they are spending time.
"With the majority of audiences making the switch to streaming services and the options of fragmentation being limitless, I anticipate marketers and buyers continuing to prioritize spending there vs. linear TV, even after the strike has ended," said Dave Kersey, chief media officer, GSD&M.
Still, while linear TV may not be the juggernaut it once was and its perception among marketers reflects that, the need for linear TV remains.
"It's hard to get the reach you need without it – that's just a reality," said Stewart. "It's more in how you use it, when you use it and diversifying that spend more effectively based on the changing consumptions."
3 Questions with Michael Kaye, director of brand marketing and communications at Match Group's queer dating app Archer
What's the go-to-market strategy for the recently launched Archer?
We're hyper focused on awareness, education and downloads. We need consumers to know that we're here and why we're here. For us, it's really important that we're meeting our target where they are. We're showing up at gay bars across Brooklyn and Manhattan. We had a presence at the Pride parades in Harlem and Manhattan. We had street teams on the ground passing out branded merchandise with QR codes — everything with the purpose of driving downloads and introducing people to the Archer brand.
What's the pitch to brands and advertisers when ad units roll out next year?
The people behind Archer are also part of the community. That's why when you look at the product and all the different components to it, including ads, it's going to seem like it was created by people who understand all the pain points of other gay dating apps. Our chief product officer is an openly gay man. Our head of data science is an openly gay man. I'm obviously the head of marketing as an openly gay man. We all combined our experiences on different apps and said this is what we love about ads, this is what we hate about ads. We know it has to be a part of our app regardless, so we are excited to introduce ads in 2024. One space where people will see integration with ads is our health hub (an in-app tool for mental, physical and sexual health resources). We're rolling out content from outside experts.
Is AI being used for any marketing or advertising purposes?
Not at this time, but there are several embedded profile features that we are using on the marketing side. For example, profile tags are going to become really helpful for us on the marketing team. Profile tags are a feature that users can use to help them express themselves. You can use it to share your identity. You can use it to share your hobbies. It's basically a tool that helps you signal to other daters what's really important to you, whether it's about yourself or what you're looking for. One thing that we're seeing, for example, when we look at the most popular tags for Gen Z, a lot of the tags being used are fitness or video games or art. That basically helps us figure out what's most interesting to our Gen Z daters. — Kimeko McCoy
By the numbers
Video games are becoming an undeniable part of today's culture, especially American culture. Given the continued rise in popularity of gaming as a hobby, CenturyLinkQuote surveyed gamers about their gaming habits. Check out key findings below:
42% of Americans have been dedicated gamers for over two decades, showcasing the long-lasting appeal of this digital form of entertainment.
63% of Americans regularly indulge in gaming, whether it's on mobile devices or consoles.
66% of Gen Z members engage in gaming regularly. — Julian Cannon
Quote of the week
"We know that this is an evolving space within the creator economy, and we certainly don't want to stay static with how we approach it."
— Ian Trombetta, the NFL's svp of social and influencer marketing, of the NFL's new plan to give creators' access to footage.
What we've covered
WTF is The Sherman Act?
Marketers are 'hopeful yet reasonable' ahead of Q4 and holiday season
Pitch Deck: Inside the TikTok Shop pitch to brands
https://digiday.com/?p=518365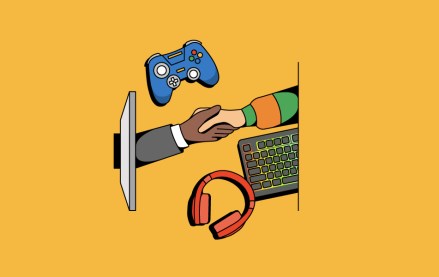 September 19, 2023 • 4 min read • By Alexander Lee
In traditional sports, parents introduce their kids to their favorite leagues and teams, who eventually hand that fandom down to their own children, and so on and so forth. Esports has only existed in its modern form since 2000, so the jury is still out on whether a similar type of generational passing down will take shape within the esports community.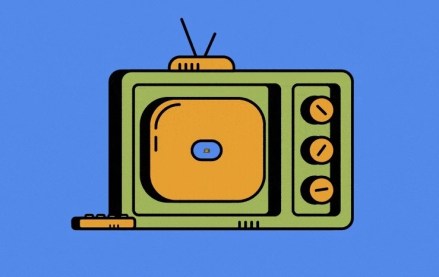 September 19, 2023 • 6 min read • By Kristina Monllos
It's an unusual moment for linear TV, which is likely adding to the ongoing perception shift of TV among marketers who may now question if they need TV rather than assume its necessity.
September 19, 2023 • 2 min read • By Alexander Lee
In the second episode of Is This The Metaverse?, hosts Alexander Lee and Sara Patterson speak to the creators of virtual fitness platforms such as Zwift — who say that their product is certainly part of the metaverse — and sit in on a VR gym class populated by fantasy-inspired dragons and life-sized otters.