NFL stars being rumored with eminent women personalities is not a new trend. For years, various NFL players have had the rumor mills churning about possibly developing relationships with different women in the country. Take the example of NFL GOAT Tom Brady. The 7X Super Bowl Champion, who recently divorced from his ex-wife and supermodel Gisele Bundchen, has been at the forefront of dating rumors with various personalities. Starting from Slovakian model Veronika Rajek to socialite Kim Kardashian, Brady has been linked with various women in the past few months.
And the latest addition to the NFL dating rumors is Buffalo Bills QB, Josh Allen. The 27-year-old was previously dating his childhood friend Brittany Williams for over five years since 2017. But Williams recently unfollowed Allen on Instagram, and also deleted a couple of pictures of the duo from her Instagram. This led to rumors building up that the duo have split from each other. Now, Josh Allen makes a public appearance with a new rumored lady love, Hailee Steinfeld. So who is this new possible romantic link of the QB?
Who is Hailee Steinfeld?
ADVERTISEMENT
Article continues below this ad
Hailee Steinfeld is an American actress and singer, born in 1991. The 26-year-old rose to notable fame for her versatility in being an actress as well as a successful musician. Starting her acting journey at 10 years old, Steinfeld rose to notable fame with her various accolades and achievements in Hollywood.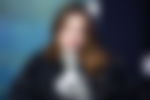 According to Infoknocks, Steinfeld's breakthrough in Hollywood came along after her role in the 2010 movie True Grit. She played the role of Mattie Ross in the film, and this role earned her widespread acclaim as an actress. She is also known for her role in the 'Pitch Perfect' film series as Emily Junk. Apart from this, she is also known for her roles in the Marvel franchise, including the 'Spiderman: Into the Spider-verse' movie and the miniseries 'Hawkeye'.
Trending
ADVERTISEMENT
Article continues below this ad
Meanwhile, as for her music career, Hailee Steinfeld received widespread recognition for her performance in 'Flashlight' for the 'Pitch-Perfect' series. Now the 26-year-old is rumored to be dating Josh Allen, after a recent photo of them going has gone viral online.
A new NFL couple in the making?
After the breakup rumors between Josh Allen and Brittany Williams, the Bills QB raised curious eyebrows on Thursday in New York. He made headlines after being spotted exiting a black SUV with Hailee Steinfeld. Allen wore a T-shirt and blue jeans, while the actress paired her blue jeans with a white blazer for their night out together. This was the first time the duo made a public appearance together, adding fuel to the rumors that surround them building a romantic relationship. Photographs also show Allen putting his hand on Steinfeld's back, as photos of the duo's night out went viral on the internet.
ADVERTISEMENT
Article continues below this ad
Could this be a new NFL couple in the making? Let us know in the comments below.
Watch this story: NFL star Jonathan Owens gets the 'perfect wedding gift' after dream day with Simone Biles